Finally, let AI write your SQL!
Get data insights with natural language, powered by AI. It's like ChatGPT for your database.
No Code Required
We hate writing SQL as much as the next person
We all know SQL queries are like single use plastics! You need it one time and don't use it again.

Ask the questions you want to know without spending half an hour wrangling SQL!
Powered by AI
Answers to your questions
Ask your database questions in natural language and ChatDB will write the SQL and answer your question!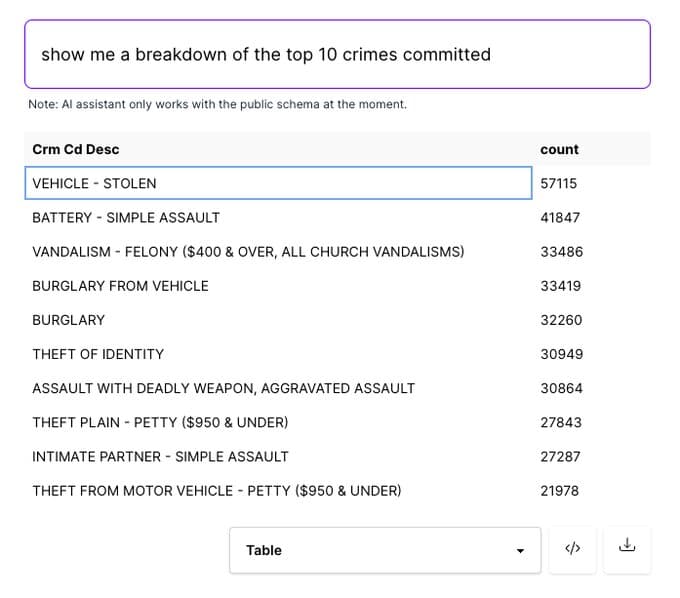 Visualizations
Visualizations in seconds
Create captivating charts in seconds that show the insights you need for your business!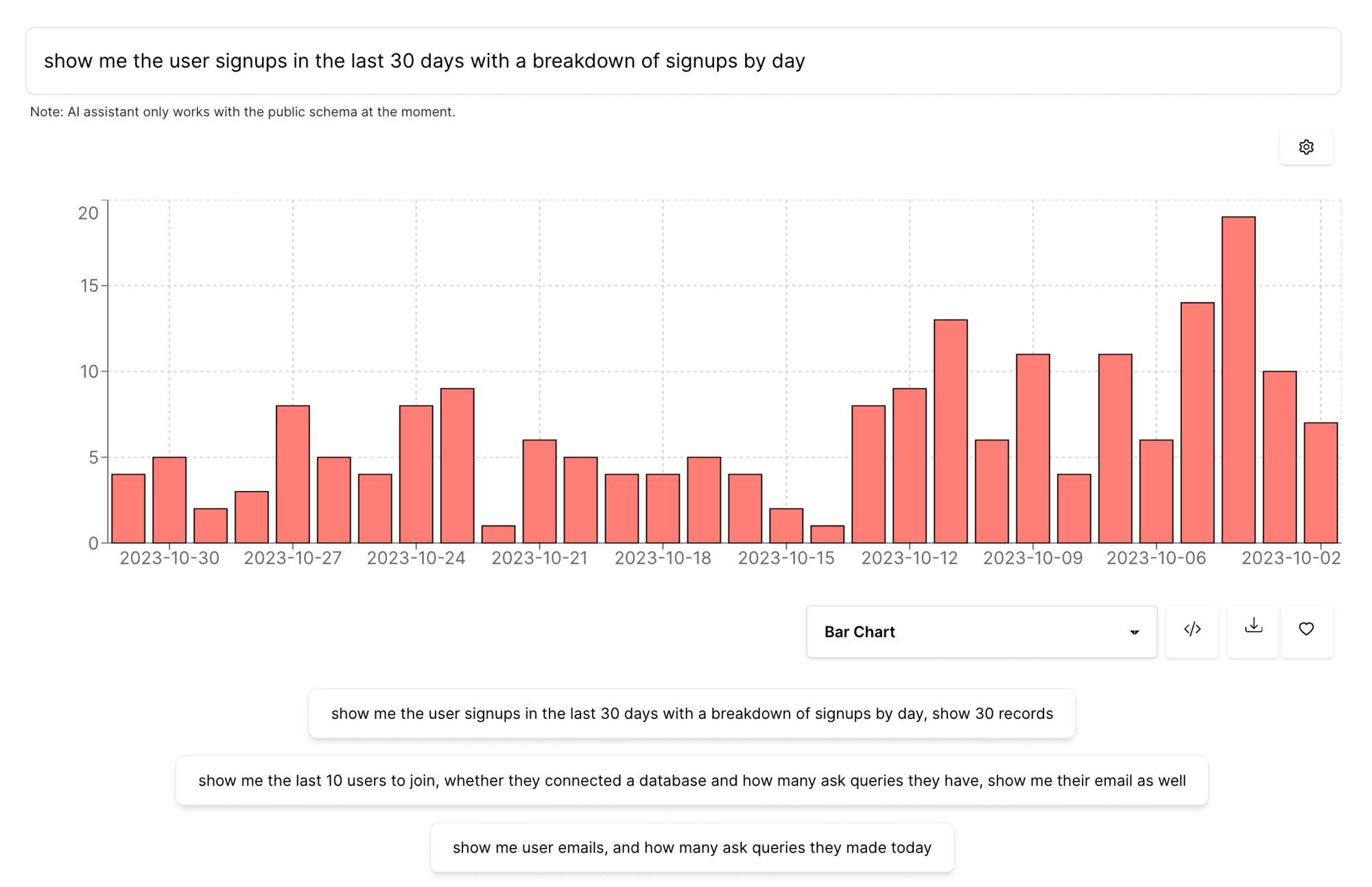 Simple View
Simple Table Viewer
No need to use a clunky database client to get a quick view of your data. Simple table interface with search built in.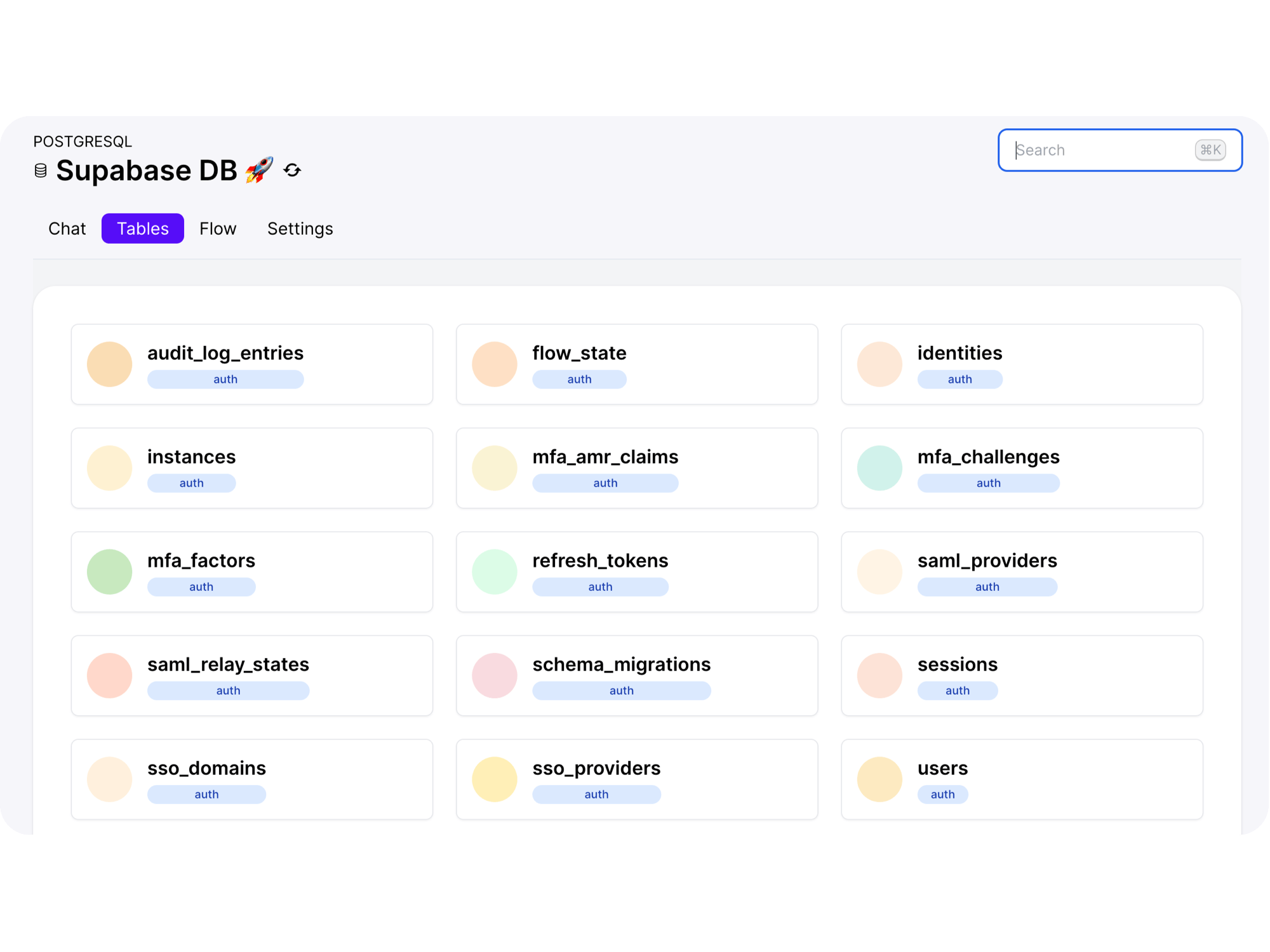 Frequently Asked Questions